Various photographs taken in and around the school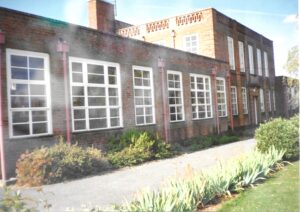 Where was the milk kept?  Where was the coal kept?  Where was the kitchen?
I think it's the Physics lab, could be Chemistry though, but I remember the Chemistry lab as being the other way around.
The following slides are excerpts from the film 'The Great Pound Robbery' made by the Photographic Society in 1966.  As such they provide a pictorial insight into the school and Sherborne, albeit with some dramatic poses, in the mid 1960s.
Beloved Masters such as RE ('Reg') Griffiths, Edgar ('Sid') Maltby, and Brian ('Barney') Davis can be seen 'in action'.